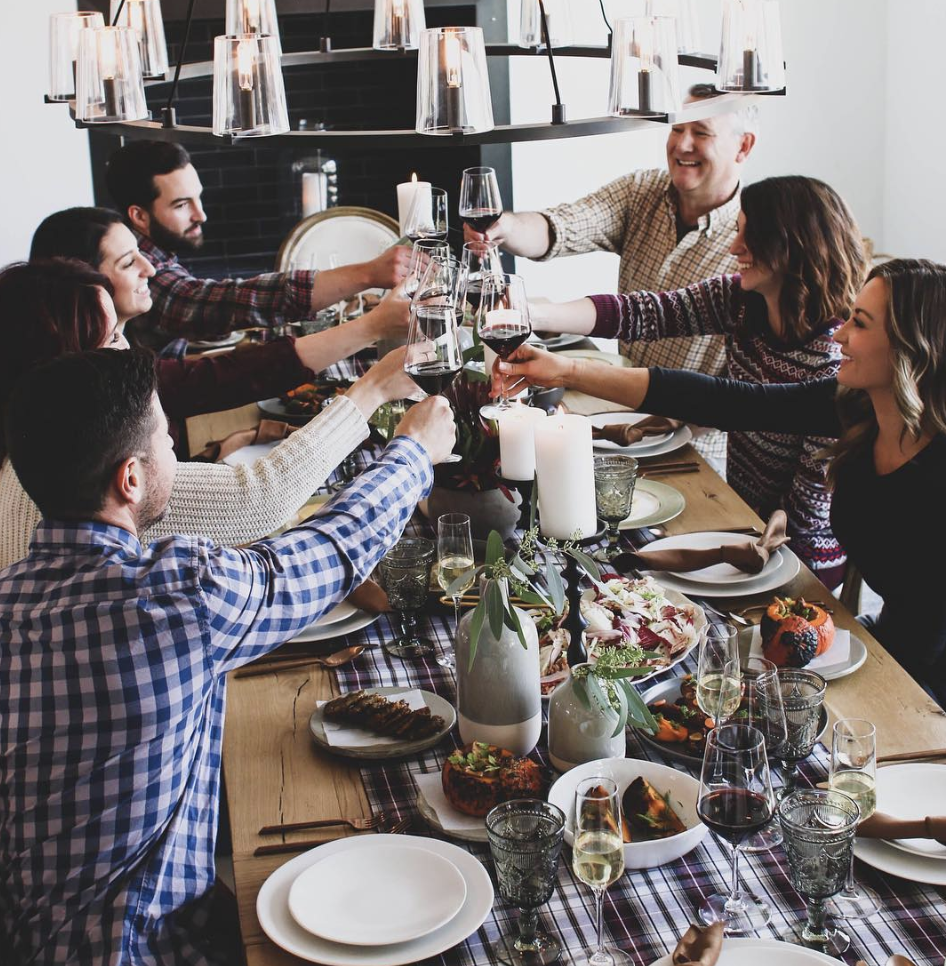 I think it's fair to say that one of every couple's favorite parts of planning their wedding is the menu tasting. And let's be honest, the tasting is usually the first palpable moment where you are experiencing a part of your actual wedding day, together (and no one is having to hide their wedding outfit from their partner!). Up until this point, it has mostly been signing contracts and putting down deposits, choosing color palettes and picking ceremony sites. The "eating" part of your big day preliminarily manifests itself as a small tasting, usually in a catering kitchen or at the venue, with your creative team sitting around watching you eat, poring over every aspect of what you like about each dish, and what you would want to change.
Cue Blend, our exclusive caterer hailing from Reno, NV. What was once a food truck in Florida serving up all things doughy, is now the strong, consistent event catering love child of Josh and Whitney Deri. While some might consider Whitney the brains and Josh the braun, that is hardly the case. They work together like a well-oiled machine; both can be found altering recipes and building catering packages for their couples. In fact, I would consider them both actual machines. With a small human being is his second year of life on Earth in their care and twin pooches who have a pension for puppin' around, Whitney and Josh seem to have piled it on in all aspects of their lives. But, they dominate the catering world of the Reno-Tahoe and Lost Sierra areas, and I have not seen a loose nut or bolt on their bodies even once (I swear on my non-existent cat's life that I once saw Josh push a button behind his ear and his finger popped open and a mini-whisk whirred out, honest!).
And you can bet that these two machines have a cyborg catering army behind them-- the Blend team is nothing but professional, consistent, hard-working and reliable. Sarah, Nick, Molly, Devon, Maria, and the rest of the Blend crew are just as responsible for making the Blend engine what it is today. Blend not only makes figuring out your wedding day fare plans the easiest thing in the world, but they are extremely accommodating and flexible, and Whitney and Devon are there every step of the way to help you choose the best menu for you to tell your love story through (and in turn, help you live your best life).
However, the one aspect of this company and it's people that I cannot reconcile with being actual AI machinery is the fact that they are overflowing with creativity and passion about food. We all know that robots don't eat, so where in the heck is Josh getting these flavors from?! What he and his team do cannot be taught from a cookbook (or, I guess, a "sustenance manual" for you robots out there). The love and care that the Blend team puts into each dish is far from mechanical, and the love and care with which they treat their clients, even moreso. They also are all very funny and you can catch them singing and dancing along to wedding music in the kitchen, while they cook up something delicious, at pretty much any point in the night. So, you decide for yourself when you meet them: Machines? Or people who are just really, really, reallyyy, reallyyyyy good at what they do?