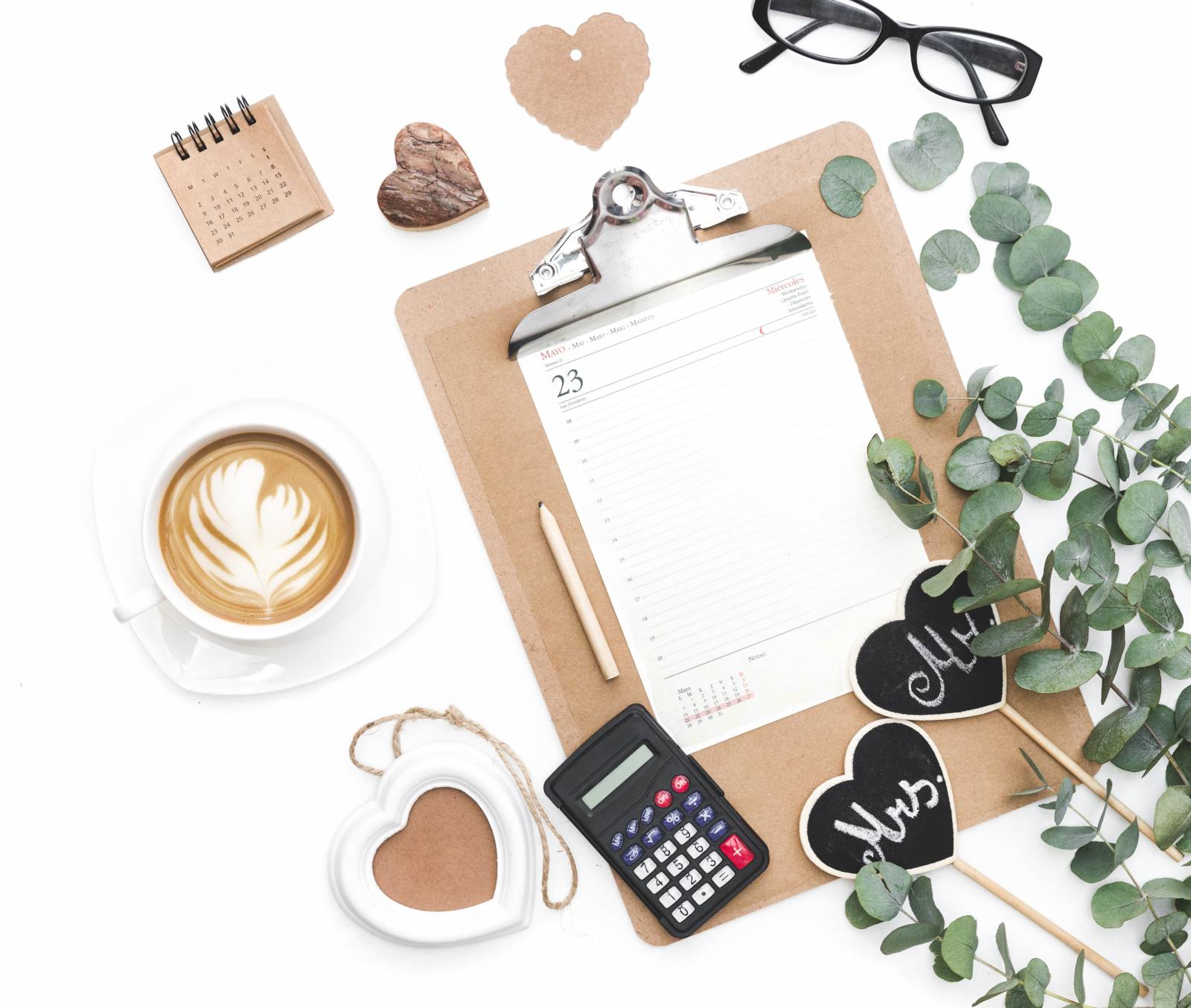 Planning a wedding is a monumental task and there are countless things to consider. We get it; between filtering through Pinterest inspiration, honing your vision, nailing down logistics, and utilizing your utmost problem solving skills – planning a dream wedding is intimidating. Add in your typical day-to-day responsibilities, and it's enough to make even the most prepared soonly-weds overwhelmed.
"A talented wedding planner is a gift you give yourself … and then wonder how you ever thought you could manage without one." Simply put, hiring an experienced wedding planner is one of the most rewarding investments you can make when entering into the wedding planning process. These professionals spend their careers dedicated to creating magical, carefree days for their clients. It is their utmost commitment to make your wedding an unforgettable dream come true. We understand that many people debate hiring a wedding planner – here are some of the advantages that working with one of these skilled professionals can offer:
1. Time Saving
One of the biggest incentives for hiring a wedding planner is to save an incredible amount of time. Planning a wedding requires hundreds (if not thousands) of precious hours. Many couples begin their wedding planning process a year or more in advance and hiring a wedding planner will take a huge burden off your shoulders. We know you're busy -- with work, family obligations, outings with friends, plus maintaining a consistent date night with your partner. Without a wedding planner, a large portion of your "free" time will be spent working on your big day.
The stress surrounding countless hours of tedious preparation can take the joy out of wedding planning. Passing the overwhelming tasks onto a professional will maximize your time so that you and your significant other can focus on the other important things in your life.
2. Insider Knowledge
There is only so much that wedding planning books, magazines, and websites can help you with. A wedding planner has years of experience building relationships with vendors and they will be able to connect you with the local wedding industry. Booking vendors can be difficult especially if you're not familiar with their work, pricing, and/or logistics. Does your DJ require a table and linen? Will your photographer up-charge you for bringing a second shooter? Your wedding planner will be able to make vendor recommendations based off of your style, expectations, and budget. Plus, thanks to their connections, they may be able to get you special discounts!
3. Budget Help
Sticker shock is not fun! A really good wedding planner will listen to you explain what the most important parts of your wedding are, then offer advice on how to make these ideas fit within your budget. Your planner will be able to provide you with practical solutions for keeping costs down as well as suggested budget breakdown according to your financial priorities.
4. Wedding Inspiration
Pinterest and Instagram might be your go-to for some creative design concepts, but we can guarantee your wedding planner is/has an additional endless source of innovative inspiration. Plus their vision will be unique to you, not trying to replicate an image that has been re-pinned a thousand times (unless of course that's what you're looking for). There are millions of beautiful wedding inspirations photos online – however, it can be difficult to tell if they will work properly in real life. (Is your dream escort display going to blow away in the wind?) Your planner will be able to determine what works and what doesn't, along with how to elevate your inspiration images to match your wedding's real-life aesthetic. After years of experience planning weddings of a multitude of styles, they can ensure that your style is embodied on your big day.
5. Detailed Planning
A great wedding planner is organized and highly detail oriented. It is their job to think every single detail to make your wedding a success. Sometimes the smallest detail can throw a wrench in your day. Think about your flawless cake cutting ceremony, and suddenly realizing you forgot a knife. Or imagine going to read your treasurable guestbook the morning after your wedding, and realizing the pens you brought bled through all the pages. Every detail is crucial to ensure that your wedding day runs smoothly. Your wedding planner will work through endless particulars so that you aren't dizzied by the small things that tend to add up. Your goal on your wedding day should be to sit back, be pampered, have fun, and get married. Let a professional worry about the nitty gritties.
6. Problem solving
No wedding day is perfect and there is always a chance that something may go not-so according to plan. The last thing you want to be doing on your wedding day is smoothing out complications. Having a wedding planner means that you have someone to solve obstacles on the fly. After all, they are seasoned problem-solvers and have encountered copious issues before. A good wedding planner knows how to sew a broken bustle in 5 minutes, fix a seating chart typo, print dinner menus after you forgot yours at home, get a red-wine spill out of your dress, and most importantly keep cool under pressure so that you don't have any stress at all on your wedding day.
7. Relax and Enjoy
For the time leading up to and on your special day, you don't want to be stressed with the details that come with orchestrating an event. Being able to relax and enjoy the magic that accompanies your wedding day should be your top priority. One of the main advantages of having a wedding planner is that you don't need to accommodate all of the complicated logistics – after all, who wants to be stressing about votives and floor layouts at 7:00 A.M on their wedding day. Spending time with your friends and family, and focusing on the love between you and your partner should be the only thing on your mind on your big day.
At Chalet View Lodge, our primary goal is to make sure the planning of your event is both stress and hassle free. With this in mind, we are excited to offer our Inclusive Wedding Package. Our in-house wedding planners are with you every step of the way to inspire, design, create, and help personalize your perfect wedding day.