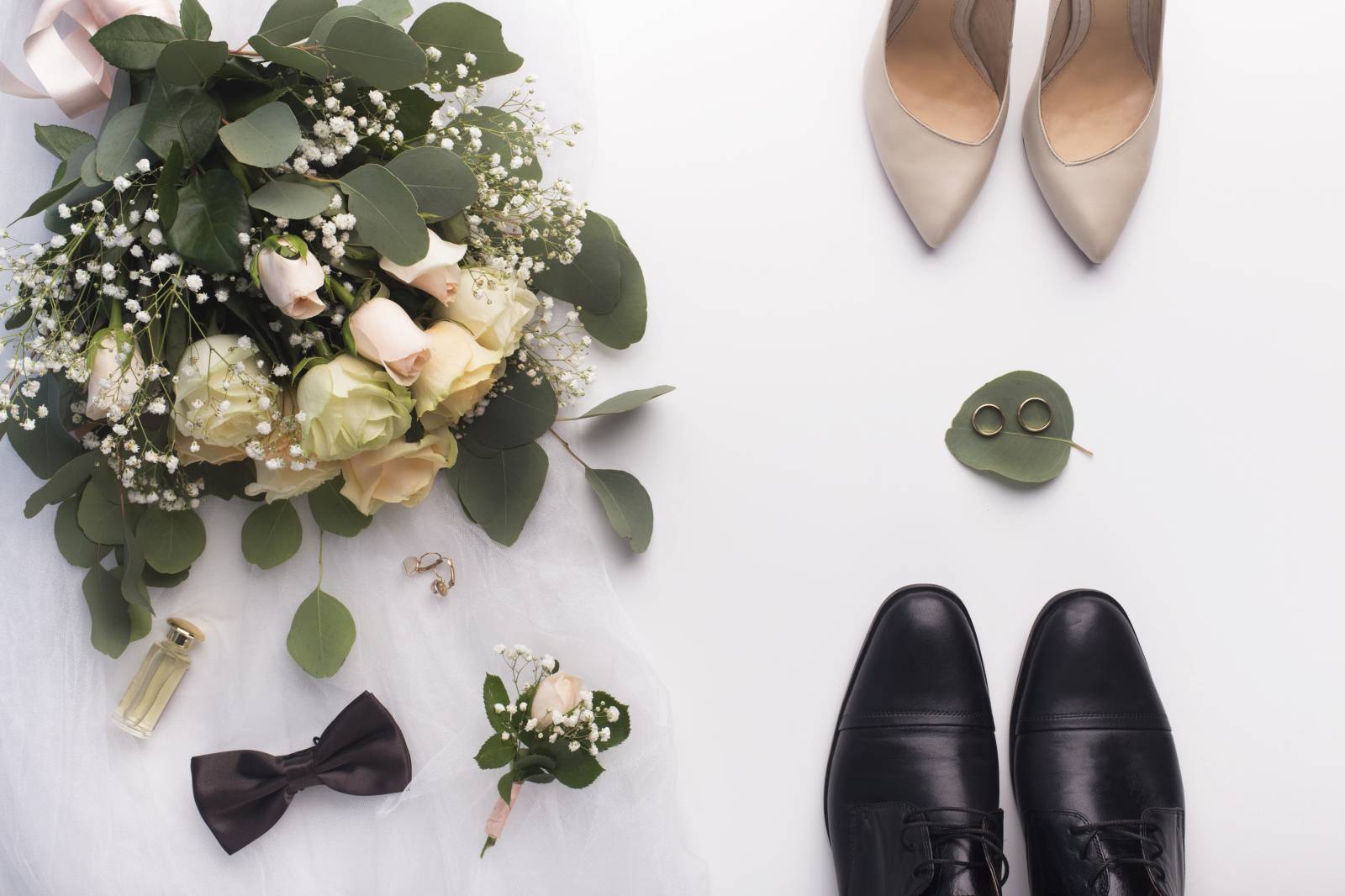 There is a reason why Romeo and Juliet eloped and billions of couples have followed in their footsteps. What can we say, there's nothing like a wedding to bring up unresolved family quarrels. Couples around the world have spent centuries bending over backwards to appease the desires of family members, and to follow traditions they feel pressured by... Plus, trying to predict if every single guest will get along is just simply impossible.
Planning a wedding is meant to be spent basking in the glow of being engaged and spending the rest of your life with your soulmate. Having all of your loved ones present to witness the union of your love is a dream for many couples - and for many couples, it often is one of the most painful parts of a wedding. With so many personalities and relationship histories in the mix, the focus can be construed from the celebration of true love. When it comes to strained heartstrings and complicated family dynamics, it's easy to be caught in a spiral of drama.
A wedding is a union of two individuals whose lives have been shaped by history. As painful as it may seem at the time, it's important to recognize the feelings of the family members who are that history. Even the closest bonds between friends and family can be put to the test under nuptial pressures to obtain "perfection," which can be overwhelming. Let's face it, no family is perfect nor would we want them to be. The most important tool a couple has when it comes to navigating these dizzying affairs is mindfulness.
With all of this being said, don't forget about YOU. Eliminating the crazy is impossible so don't feel too much pressure to keep the peace. Here are some practical tips & tricks to curb family drama and stay one step ahead of the madness:
- Communicate family discord that may affect your wedding day with your wedding planner. Making sure that everyone is on the same page will minimize surprises and unwanted scenes on the big day. Your planner will be spending copious time working with you and getting to know the ins and outs of your relationship. Trust them - they have the capacity to anticipate and navigate any potential challenges.
- If you have family or friends who simply refuse to share the same space, inform your photographer. A group shot with two people glaring at each other does not necessarily scream romance. If the two who are feuding absolutely must be photographed together, place them at opposing ends of the shot. Love and happiness, not unwanted tension, should be the tone of your wedding photographs.
- As stressful as creating seating arrangements can be, they will ensure that warring wedding guests aren't having it out during dinner. Prepping ahead of time will save you loads of stress on the day-of. While open seating may tempt you, herding guests like farm animals is not how you will want to spend your wedding day. Your future self will thank you for being organized and prepared.
- Communication is key. Depending on the dynamic, you may want to discuss behavior expectations and desires one-on-one with the feuding parties. We understand these conversations are extremely difficult, but working through things ahead of time will minimize any surprises. Our biggest piece of advice: speak your truths with love. Your guests will appreciate your concern and honesty, and if they are rational adults, they will table their drama on your big day.
- If someone is truly capable of ruining your special day, sit down with your fiancé and discuss whether they deserve to attend. We get it, not inviting someone is complicated, especially since they will most likely find out through the grapevine that they were not included. Your wedding is about you and your fiancé - not them. Dr. Seuss said it best, "those who mind don't matter, and those who matter don't mind."
While no couple is 100% positive how to cope with family drama on their big day, keep in mind these struggles are normal. Rely on your planner and support system to relieve the stress involved in managing family dynamics. Task members of your bridal party to keep an eye out for issues - they are your personal security guards. With them by your side, on the big day, you will be so overwhelmed with happiness that you won't notice the petty drama. If you feel like you are wasting your time worrying about the drama that could be, lean on your partner. You are in this together and will overcome any obstacles. Persevere through the planning process with grace and keep your focus above family dysfunction.