For all you outdoor lovers, there is one element of the outdoor venue that you must pay attention to when choosing your venue: lighting. The right lights for your ceremony will create a perfect romantic and dreamy vibe for your big day. String lights cascading in the wilderness is a look that we LOVE right now, and will for years to come. There is something particularly amazing about lights strung about outdoors, especially in the dusk and night skies.
No matter which lights or combinations of lights you choose to display at your wedding, they will for sure add another level and vibe to your wedding, "wow-ing" your guests and looking even better in photos. Here are some ways that your venue can string lights for your reception area that will leave you on cloud nine under the starry night sky.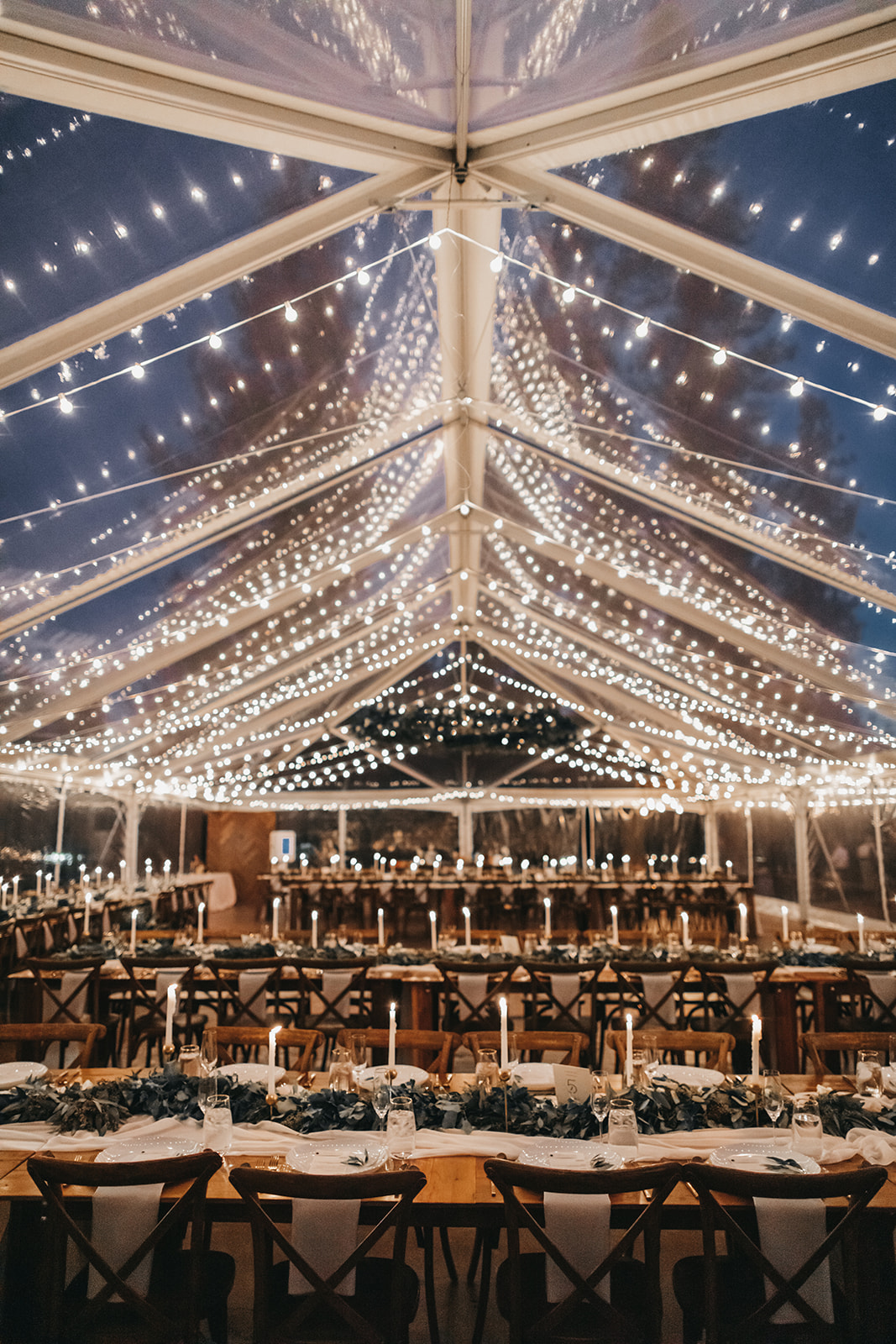 Combining candles in your table centerpieces with tons of strung lights above creates a twinkle that rivals the groom eye as his bride is walking down the aisle! You don't need to use string lighting sparsely - ask your venue to hang lights above all the rafters of your outdoor tent or gazebo to reflect off the ceiling or glass above.
If your wedding has a more boho-style theme, combining string lights with hanging candles and greenery really adds an element to your outdoor space that would be missing otherwise. Although you have trees and nature around, the space above the dance floor or tables can use some extra attention - and the lights at the venue will definitely be an attention-grabber.
What better way to dance in the dusk than with lights surrounding you from every angle?! Many couples choose to give their attendees sparklers at the end of the night for photos that really WOW. Combining the element of fire in the sparklers with lights strung above the dancefloor will give a warm vibe surrounding the bride and groom that truly makes your photos stand out.