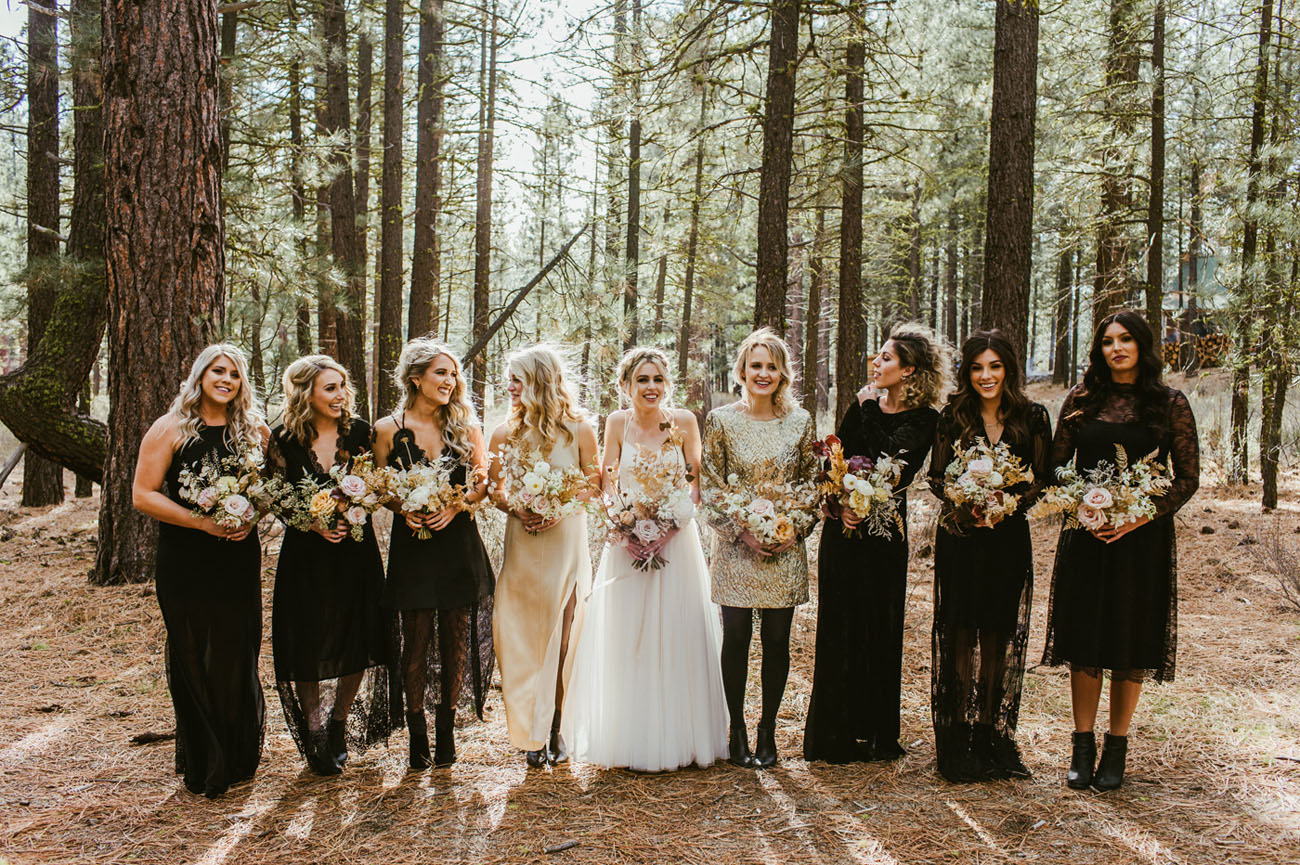 All the ladies in the place with style + grace! And...different body types, unique style choices, a range of budgets, and individual personalities. There's a reason mismatched bridesmaids dresses are practically taking over as the norm. We get it! There is hardly a perfect "Sisterhood of the Traveling Dress" that fits all your girls in both shape + style. It's helpful for your bridesmaids to choose a dress that fits them in every way and (spoiler!) it's helpful for you, too. By taking the pressure off finding something that everyone will love, you put the power in their hands. At the end of the day, everyone will look + feel their best--and that's something to celebrate on the dance floor.
So, how do you accomplish a stylishly mismatched lineup and NOT a hodgepodged disaster? The line is THIN, ladies. But here are a few tips to get you well on your way to that Vogue-worthy bridesmaids shot!
USE PAINT SWATCHES. A fun and sure-fire way to achieve the colors you're looking for is to show AND tell. Take a trip to your local hardware store and pick out the colors you're envisioning! Then, make it fun and deliver the swatches to your ladies in a cute package when you ask them to join your bride tribe!
GIVE SPECIFIC DETAILS. Do you care about the length of the dress? What about fabric--should they avoid tulle or velvet? Are patterns okay? Give them some ideas of what you do + don't prefer.
SHARE THE OVERALL VIBE. Is it a boho-chic wedding? Black-tie formal? Make sure they know the overall vibe to help inform the final dress decision.
SEND EXAMPLES. Visuals are ALWAYS helpful...which is where we come in! Find your faves and share them with your girls!